Welcome to Choctaw Parks and Recreation!
Discover the natural beauty and endless opportunities for outdoor recreation in Choctaw. Our parks offer a variety of activities for all ages and interests, ensuring that there's something for everyone to enjoy.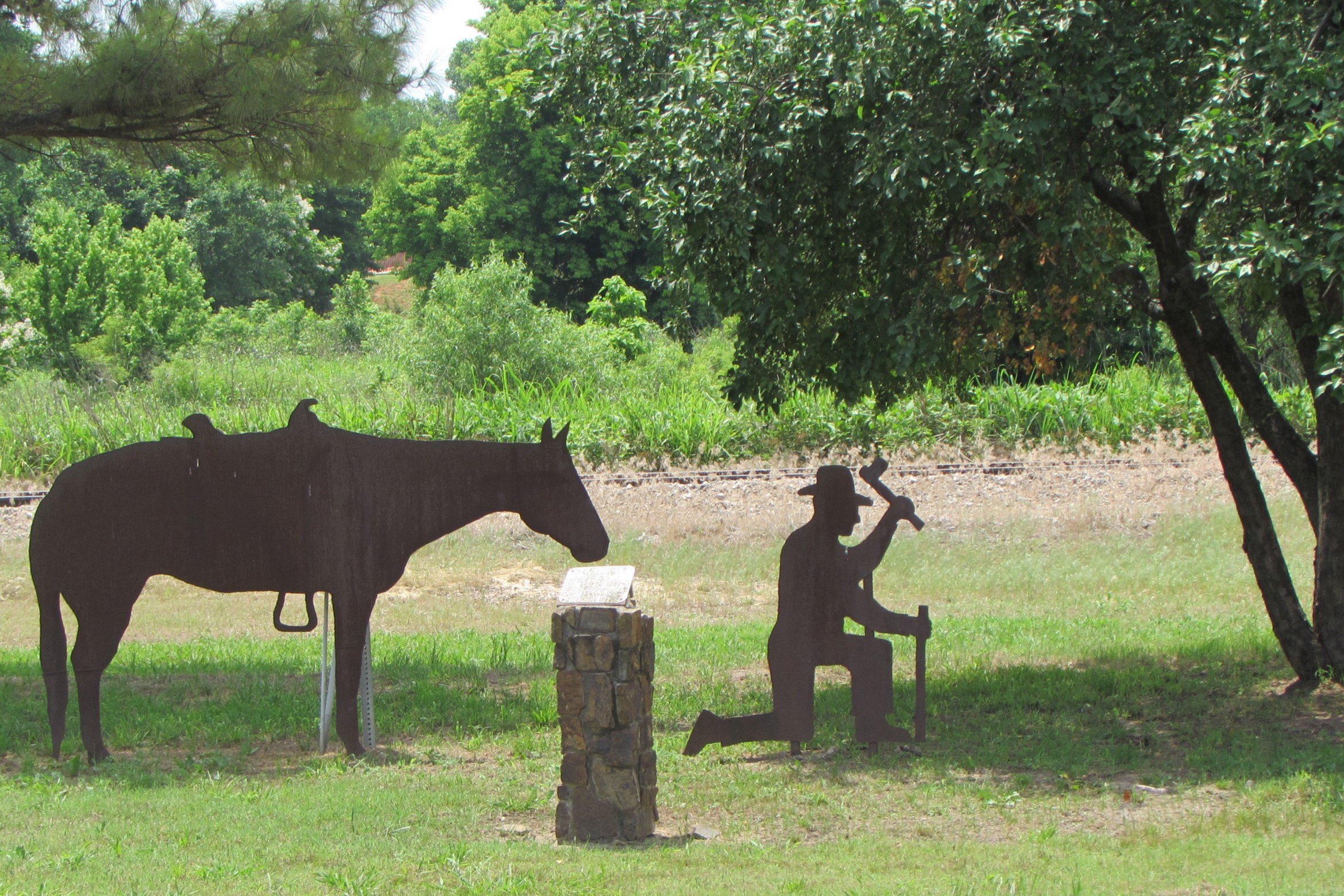 Ten Acre Lake Park
Experience the joy of fishing in our serene fishing lake, where anglers of all ages can cast their lines and try their luck. The park is renowned for its annual fishing derby for kids, creating a fun and competitive environment for young anglers to showcase their skills. Explore the walking trails, immerse yourself in nature, and enjoy the tranquility of the surroundings. For those seeking some adventure, grab a kayak and glide across Ten Acre Lake, taking in the picturesque views. Ten Acre Lake Park is also conveniently connected to the Bouse Sports Complex. Ten-Acre Lake Park
Bouse Sports Complex
Bouse Sports Complex stands as a shining beacon of athletic excellence and community spirit. Our state-of-the-art facility offers a haven for athletes of all ages and skill levels, fostering a vibrant environment where champions are born, and friendships are forged. Bouse features top-notch baseball and softball fields, as well as the Alexis Clark Water Park and Splash Pad. This park provides hours of fun and excitement for the whole family. Bouse Sports Complex
Choctaw Creek Park
Escape to Choctaw Creek Park and immerse yourself in its expansive green spaces, perfect for picnics, outdoor gatherings, and family outings. Enjoy the beauty of nature as you explore the walking and equestrian trails that wind through the park. The fishing pond beckons anglers of all levels to test their skills and reel in their catch. For those seeking physical activity, our park offers a playground complete with picnic tables and benches, a disc golf course for some friendly competition, and fitness stations to keep you active and fit. Planning a special event? Choctaw Creek Park has rental pavilions of various sizes, equipped with electricity, providing a picturesque and convenient setting for your gatherings and celebrations. Choctaw Creek Park is also hosts Friday Nights in the Park, a farmers' market that runs from May to September. Choctaw Creek Park
Choctaw Creek Golf Course
For avid golfers and beginners alike, Choctaw Creek Golf Course offers a truly memorable golfing experience. Set amidst 113 acres of rolling hills and tree-lined fairways, the wooded par 71 course, designed by Tom Billings in 1989, offers a challenging yet enjoyable game. Choctaw Creek meanders through the course, coming into play on several holes, adding an extra level of excitement. With beautifully manicured fairways leading up to the bent grass greens, the course provides a positive experience for all golfers. Sharpen your skills at our practice facility, featuring covered hitting bays, mats, and a grass practice area. Our industry golf professional is available to provide lessons and assist you with proper club fitting, ensuring an optimal golfing experience. Choctaw Creek Golf Course
In addition to our flagship parks, Choctaw is home to several other remarkable parks and recreation facilities, each offering its unique attractions and amenities.
Rock Island Caboose Park
Step back in time at Rock Island Caboose Park, where a historic caboose serves as the centerpiece. This quaint park provides a relaxing environment to enjoy a picnic and admire the beautifully preserved caboose. It offers a glimpse into Choctaw's rich history and is a favorite spot for families and history enthusiasts alike.
Barrel Springs Splash Pad
Named after the natural spring discovered by early settlers, Barrell Springs Splash Pad provides a refreshing oasis for children and families. Cool off from the summer heat as water jets and sprays create a playful atmosphere. The splash pad offers a safe and enjoyable space for kids to splash and have fun, making it a popular destination for families seeking outdoor excitement.
Lloyd Williamson Park
Lloyd Williamson Park is a charming green space in the heart of Choctaw. With its refurbished vintage playground toys, you can step back in time and experience what playgrounds were like in the 70's and 80's.
Optimist Park
Optimist Park is a community park that provides various recreational amenities for visitors of all ages, including playground equipment, a pavilion and a large green space that is often used for baseball practice.
Choctaw Senior Center
The Choctaw Senior Center is a dedicated facility that caters to the needs and interests of senior citizens in our community. It offers a range of activities, social gatherings, and support services, providing a vibrant and engaging space for older adults to connect, stay active, and enjoy their golden years. Choctaw Senior Citizen Center
Silhouette Sculpture Garden
Along Highway 62, you'll find the Silhouette Sculpture Garden. This unique outdoor art gallery showcases a collection of metal sculptures that create an enchanting visual experience for visitors. As you drive down Hwy. 62, you'll be captivated by a depiction of the 1889 Oklahoma Land Rush in silhouette, making it a must-visit destination while visiting Choctaw.
Veterans Memorial
Honoring the brave men and women who have served in the military, the Veterans Memorial is a place of remembrance and gratitude. It serves as a solemn and dignified tribute to those who have made sacrifices to defend our freedom. Visitors can pay their respects, reflect, and show their appreciation for the service and sacrifice of our veterans.
Choctaw's parks and recreation facilities offer diverse experiences, ranging from historical landmarks to vibrant community spaces. They provide opportunities for relaxation, entertainment, and connection, fostering a strong sense of community pride and enjoyment for residents and visitors alike.
For more information on our parks, contact City Hall at 405-390-8198.
Pavilions
Pavilions are not considered reserved until the rental fees and applicable deposits have been paid. Reservation Forms can be completed and returned to City Hall. Prices for rental fees and deposits as well as pavilion dimensions and capacity are listed on the forms on this page. Reservation questions can be directed to City Hall at 405-390-8198 or by visiting our office location at:
City Hall
2500 N Choctaw Road
Choctaw, OK 73020
RENT A PAVILION
The Pavilions at Choctaw Creek Park, Ten Acre Lake, and Optimist Park are available to rent for large gatherings and special events. Reservation Form
ELECTRICITY
Electricity is only available at the mid-sized and large pavilions at Choctaw Creek Park.
RESTROOMS
Choctaw Creek Park and Bouse have restroom facilities available as well as port-a-potties. Ten Acre Lake has no water available but does have port-a-potties on site.