The Choctaw Municipal Court is committed to professionally serving the citizens of Choctaw by administering justice in a fair, efficient, and respectful manner, so as to enhance public trust and community confidence in our court system.
Fine amounts and other questions can be directed to the Court Clerk at 405-390-3333, by fax at 405-769-4755, or email.
While court is held at City Hall, the Court Clerk's office accepts payments and is located at the Choctaw Police Department, 13240 NE 23rd Street. Office hours are Monday through Friday, 8:00 am to 5:00 pm excluding court dates.
You must be on the court docket in order to speak to the judge. On court dates, no phone calls will be returned/accepted after 3:30 p.m.
If you fail to appear or pay your fine in full, there will be a warrant issued for your arrest.
| | | |
| --- | --- | --- |
| TUE NOV. 22 | MON DEC. 5 | TUE DEC. 13 |
| Traffic court | Juvenile & Code Compliance Court | Traffic court |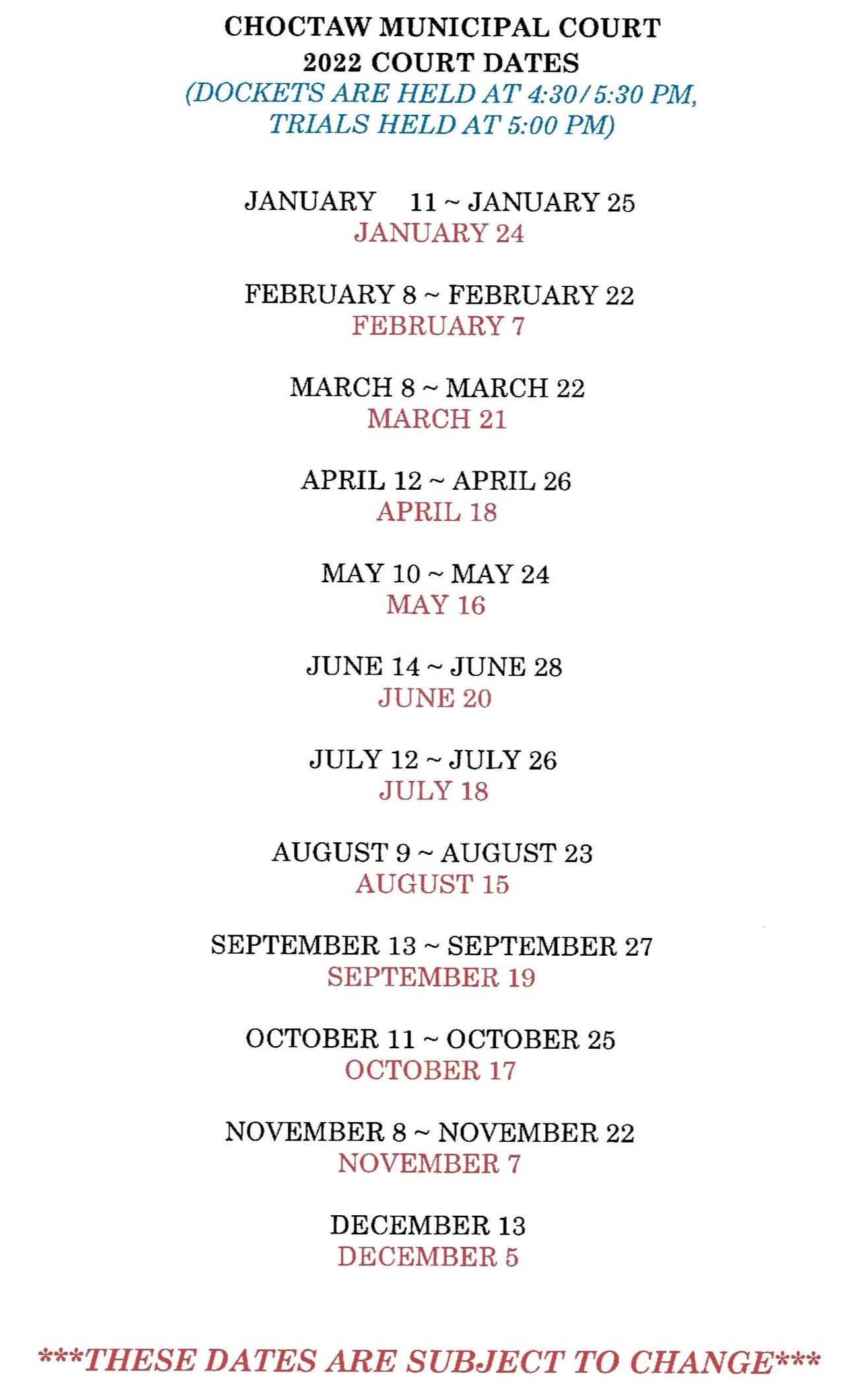 Sylina McWhorter
Municipal Court Clerk
Phone: 405-390-3333
Physical Address
2500 N Choctaw Road
City Hall
Choctaw, OK 73020
Mailing Address
P.O. Box 567
Choctaw, OK 73020
Phone: 405-390-3333
Fax: 405-769-4755