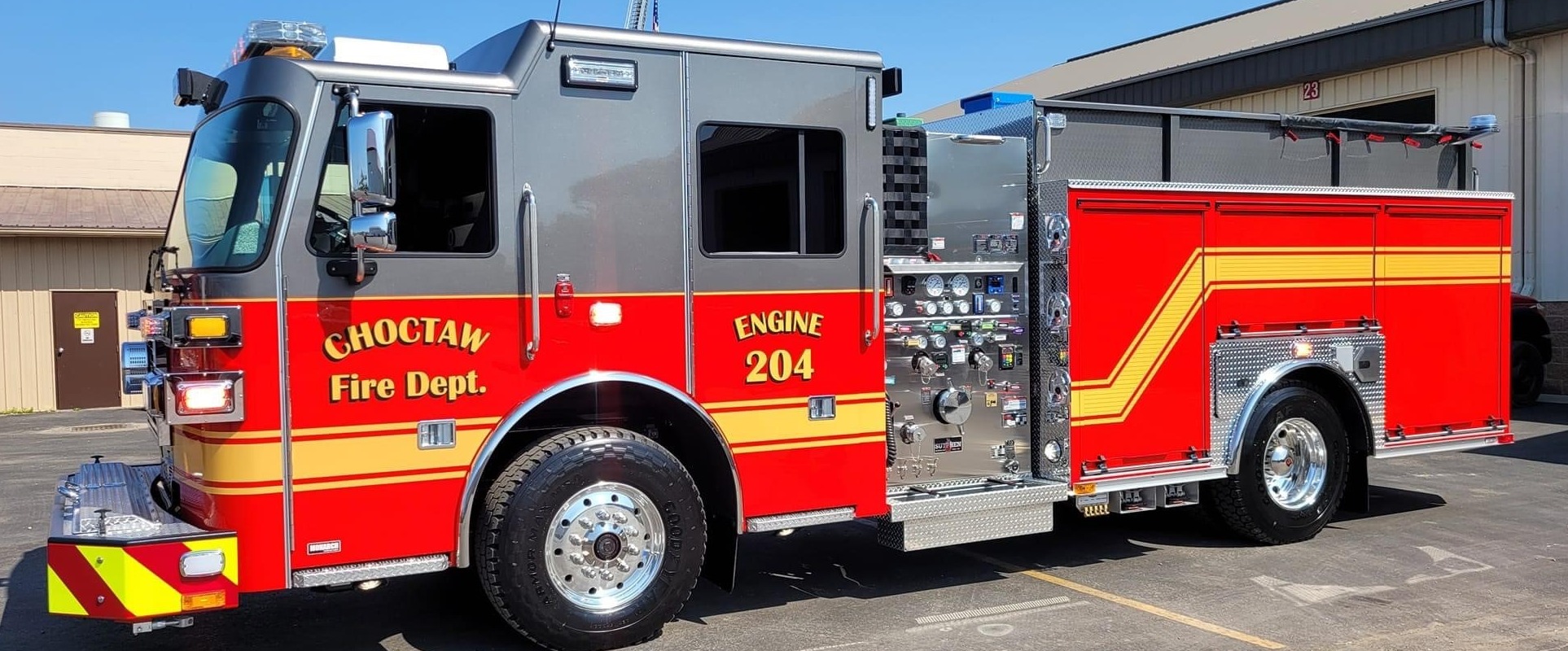 Fire Department
Follow us on Facebook:
NO BURN BAN IS IN EFFECT AT THIS TIME.
Choctaw's Fire Department is dedicated to the safety and protection of the citizens of Choctaw and their property. Whether responding to a residential fire, working together to battle a wildfire, or providing first responder support to medical emergencies, the Choctaw Fire Department rises to meet the challenge and ensure the citizens of Choctaw are safe from harm.
A volunteer is a highly demanding but also rewarding call for those who wish to serve our community. If you are a dedicated citizen who is willing to serve, please contact the Fire Department at 405-390-8300 for more information.
Did you know that approximately two-thirds of home fire deaths occur in homes with no smoke alarms or no working smoke alarms?
Because of this we will provide smoke alarms (and install them) to our residents!
If you do not have a smoke alarm, and need assistance in obtaining one, please call the Choctaw Fire Department at 405-390-8300.
Physical Address
14181 NE 23rd Street
Choctaw, OK 73020
Mailing Address
P.O. Box 567
Choctaw, OK 73020
Phone: 405-390-8300
Emergency: 911