City Council And Choctaw Utilities Authority
Choctaw has been governed by the Council-Manager form of government since 1973. Seven citizens serve on the City Council with six elected by ward and the Mayor elected at large, each for a four-year term.
The City Council approved Ordinance 841-2020 on December 1, 2020. Click here to read the ORDINANCE 841-2020.
Click here to read the executed Emergency Ordinance 830-2020 for facial coverings that passed at the August 6th City Council meeting.
The attached Ordinance 819-2020 Inoperable Vehicle replaces the term "derelict motor vehicle" with "inoperable motor vehicle" and provides a new definition for "inoperable motor vehicle." The ordinance also changed the definition of "motor vehicle." The definition of "private property" was also modified. All these changes are found in Section 8-201A of the ordinance approved by the City Council on 6/23/2020.
--06/23/2020
The City Council approved Resolution 20-20, a resolution amending the declaration of a State of Emergency for the City of Choctaw until June 30, 2020.
The City Council approved Resolution No. 20-12 during their regular meeting on April 21, 2020 to cancel the June 30, 2020 Charter Amendment Election due to the recent COVID-19 pandemic. The City is not abandoning a charter amendment and plans to schedule a special election in the future. Information related to the charter amendment and FAQ's will still be available on the City's website.
--04/22/2020
City Council unanimously approved a Resolution 20-08 last night calling for a municipal election for the City of Choctaw, Oklahoma, for a proposed amendment to Section 9.1 (B) of the Charter of the City of Choctaw to establish an additional exception to the density of dwelling requirements for any Council approved development in the area defined as follows: North boundary N.E. 36th Street, South Boundary N.E. 23rd Street, West Boundary North Henney Road, East Boundary north Choctaw Road (see map). The election is tentatively set for June 30, 2020.
What does this mean? See our page all about the Proposed Charter Amendment here.
--04/08/2020
At the March 3, 2020 City Council meeting, the Mayor recognized three Choctaw police officers for their heroism in the line of duty. Officers Gillum, Hill, and Seeds were recognized for saving the lives of 3 people in 3 separate events. They will say they were just doing their job, but we know they went above and beyond. Thank you for your service to Choctaw, you are the epitome of professional public service. (pictured in no order are Officers Gillum, Hill, Seeds, Mayor Ross, and Chief Marshall.)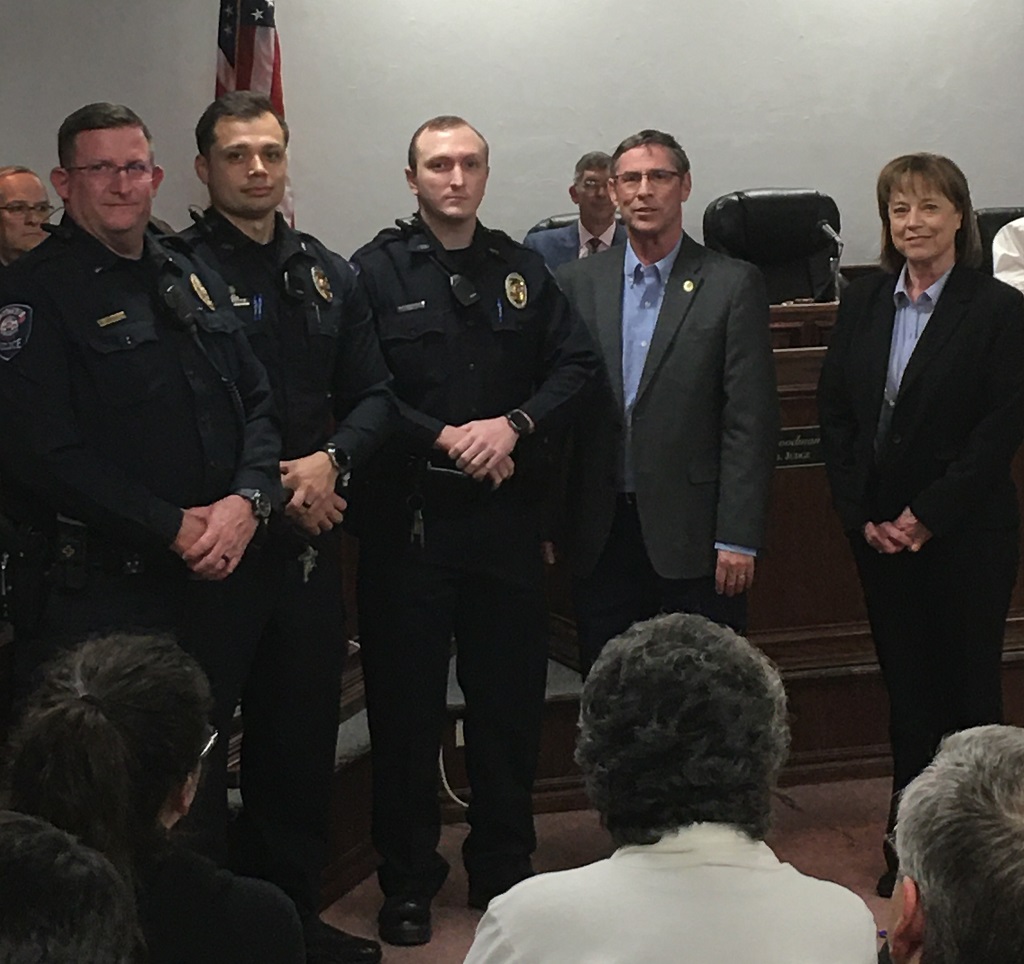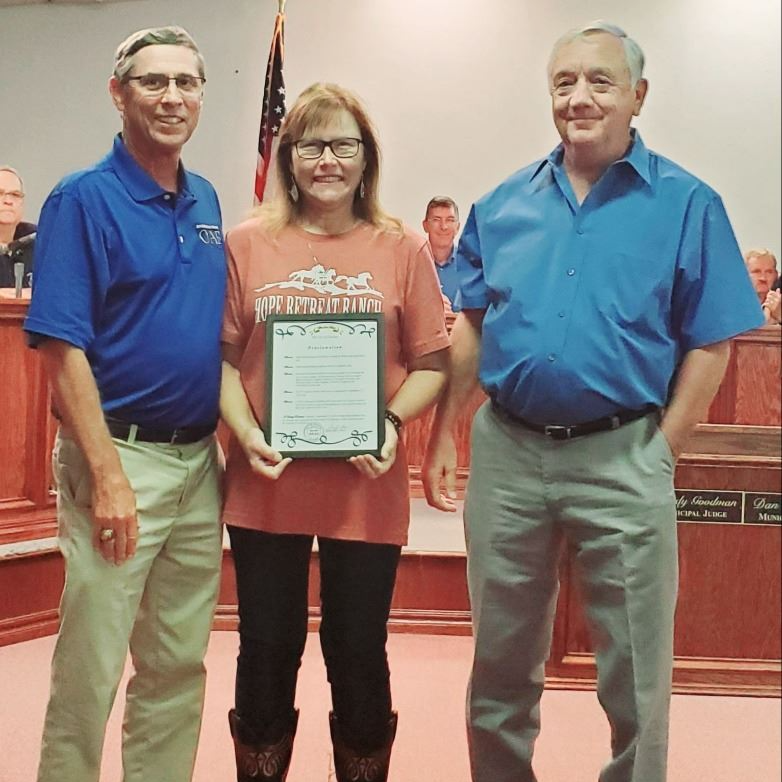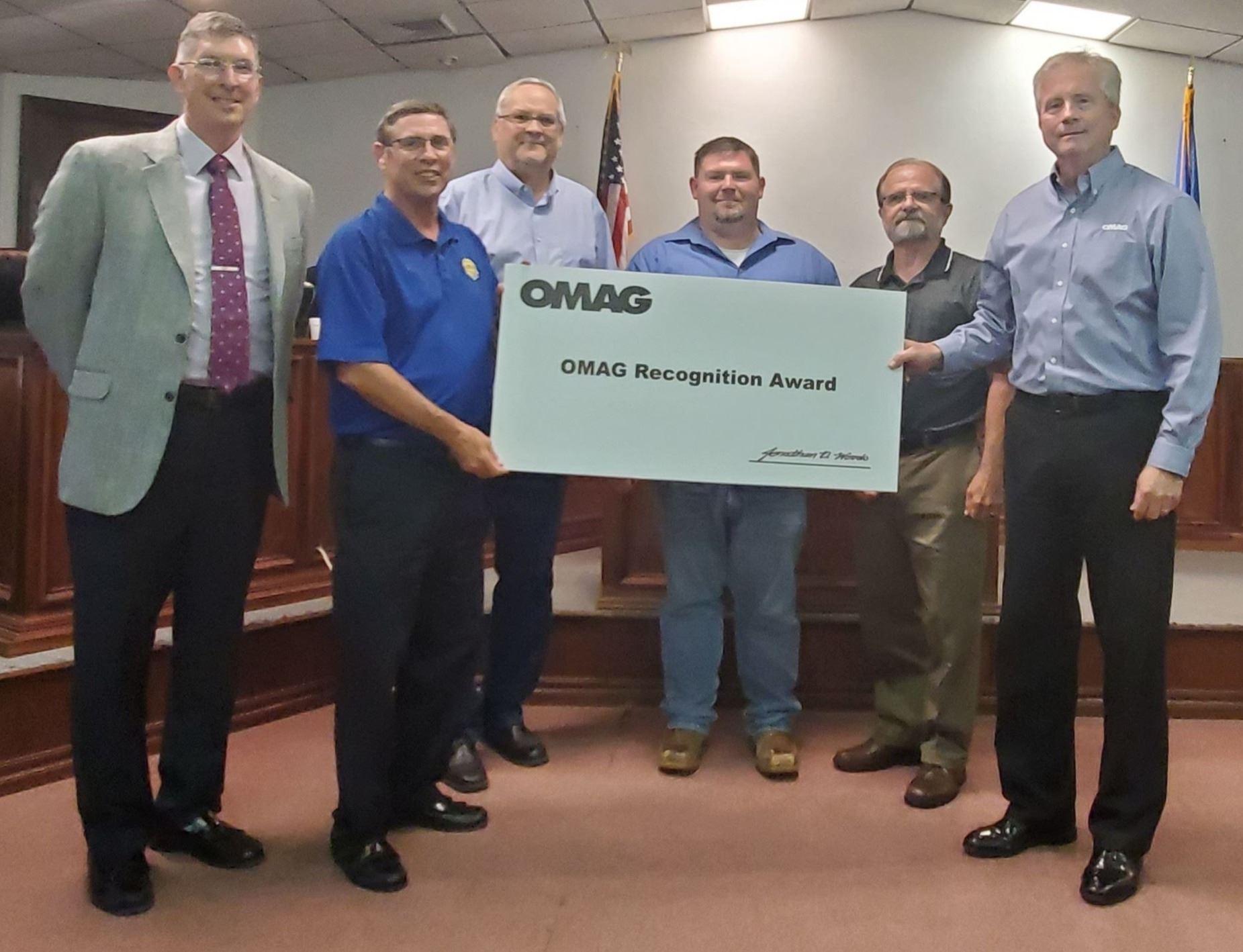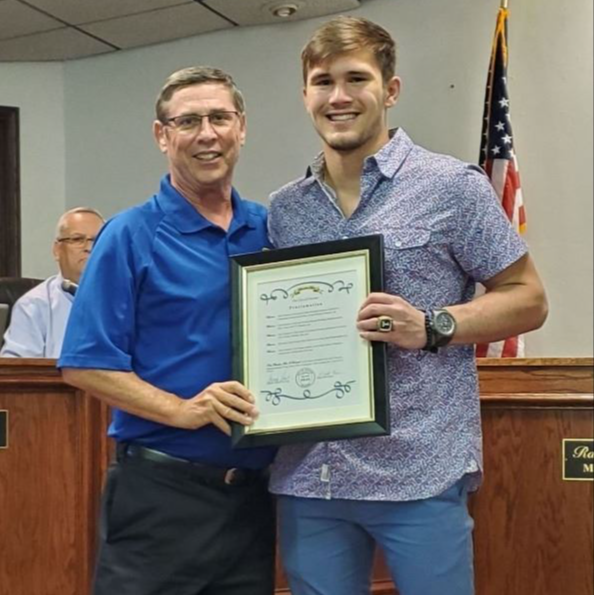 7 p.m.

1st and 3rd Tuesdays of each month

City Hall
2500 N Choctaw Road
City Council Chambers
Choctaw, OK 73020-0567
Agendas are available prior to the meetings. Minutes are available following approval.